Overview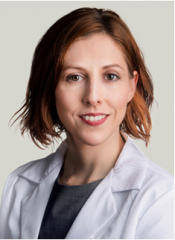 This Advanced Heart Failure and Transplant Cardiology fellowship provides a dedicated clinical year for trainees who have completed a general cardiology fellowship program and are interested in pursuing a career in the field of Advanced Heart Failure and Transplantation.  At the completion of this one-year fellowship, trainees should be competent in the diagnosis, evaluation, and management of adult patients with all stages of cardiac failure.  They are facile with all aspects of cardiac transplantation including evaluation, pre transplant management, perioperative transplant care, post transplant follow-up and complications of recent and remote transplant patients.  Fellows are exposed to the requirements and special regulatory environment involving cardiac transplantation and assist device programs.  Finally are prepared to evaluate, refer and manage patients with mechanical circulatory support devices from short-term devices through to bridge to recovery, transplant or destination therapy.  By working closely with our cardiovascular surgeons, fellows on this rotation also gain advanced knowledge of the surgical therapies for heart failure including coronary revascularization, valve surgery, ventricular remodeling, and mechanical ventricular assist device therapies in this area include surgical options, preoperative evaluation for these options, and post operative care for these high risk patients.
Fellows train and function in a multidisciplinary environment.  They learn to utilize and successfully lead a team consisting of advanced and standard practice nurses, pharmacists, social workers, nutritionists, administrative support staff, as well as physician colleagues in surgery, transplant, and other fields.  They also learn to manage interactions with referring physicians at all levels of training. Finally, within the academic training environment of the University of Chicago, the fellow is expected to teach less experienced trainees at the student, resident, and general fellow level.
Successful completion of this advanced fellowship provides the trainee with the skills needed to assume the independence needed to function as a cardiologist in a multidisciplinary advanced heart failure/transplant program.  Trainees are eligible to take the Advanced HF/Transplant ABIM examination.  Historically our fellows have obtained sufficient volume experience to meet the UNOS requirements to become the primary transplant physician within a cardiac transplant program.
Expectations
Cardiology fellows rotate through the heart failure and transplant service in two-week blocks. Fellows have a minimum of six months of inpatient time rounding on the inpatient heart failure, transplant, and VAD service.  This service provides consultative services in the areas of heart failure to other referring services and also frequently provides cardiovascular consultative services to other solid organ transplant programs.  Depending upon the fellows' interest, additional blocks may be scheduled as electives in areas such as cardiovascular genetics and pulmonary arterial hypertension.
The trainees are actively involved in the clinical management of advanced HF and transplant patients developing autonomy over the course of the year.  They will become an expert in the performance of relevant procedures such as right and left heart catheterization, hemodynamic drug studies, intraaortic balloon pump insertion, endomyocardial biopsy, performance and interpretation of cardiopulmonary exercise tests, management of left ventricular assist devices, and management of immunosuppression.
How to Apply
Applications are handled through the Electronic Residency Application Service (ERAS) provided by the Association of the American Medical Colleges (AAMC).
Required Application Materials:
Complete ERAS application
 Personal Statement
 Curriculum Vitae
3 letters of recommendation
Photo
Application Deadlines:
July 15th: ERAS Cycles open to applicants
September 30th:  Application deadline – new application will not be reviewed after this date
September – October: Interviews scheduled and conducted
Visas:
International Medical Graduates (Graduates of medical schools outside of the United States and Canada)
Visa Requirements:
J1 Visa (preferred): sponsored by the Educational Commission for Foreign Medical Graduates
H-1B Visa: sponsored by the University of Chicago Medicine – Programs assume all financial cost related to the H-1B visa.
If you have additional questions please contact Melissa Meskers, Education Coordinator, at mmeskers1@medicine.bsd.uchicago.edu.