Overview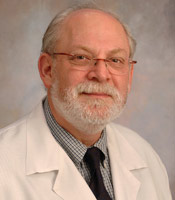 Advanced Cardiovascular Imaging Fellowship University of Chicago Chicago, Illinois Cardiac MRI and CT Focus The Advanced Cardiac Imaging Fellowship with a focus on cardiac magnetic resonance and computed tomography is a 12-month program conducted at the University of Chicago Cardiac Imaging Center which includes hands-on supervised clinical training, research, formal didactics, and multi-imaging conferences.
Clinical Training
The trainee will work closely with cardiologists, radiologists, and physicists. They will be expected to interact with patients directly and to be actively involved with study protocoling, image acquisition, image interpretation and analysis, and reporting. Trainees will perform sufficient cases to qualify for Level III accreditation in cardiac MRI and/or CT. Opportunities to learn advanced echocardiography and nuclear techniques are available.
Research Training
In addition to clinical training, all fellows will participate actively in research projects. Research training will include one-on-one interaction with experienced investigators to learn study design, data organization, data analysis, and abstract/ manuscript writing. Fellows will be expected to submit abstracts for presentation at national meetings and compose manuscripts for publication in refereed journals.
Conferences
Didactic sessions and research meetings are held at least weekly and include research, technology, and clinical topics. Fellows will also conduct conferences and assist in training others.
Eligibility and Selection
All applicants will be required to have successfully completed an ACGME-certified postdoctoral training program. Level II competency in at least one area of cardiovascular imaging is required. Licensure to practice medicine in the State of Illinois is required. Fellows will be selected based upon their academic credentials and potential for academic careers.