Overview
The Advanced Cardiac Electrophysiology fellowship is a one-year training (beginning 2017 the fellowship will be a two-year fellowship per ACGME) program for fellows who have completed an accredited fellowship in Cardiovascular Disease and who wish to pursue further subspecialty training in cardiac electrophysiology.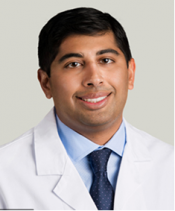 The University of Chicago's Advanced Electrophysiology Fellowship program is designed to prepare the trainee for a career in clinical cardiac electrophysiology at either an academic institution or a tertiary care medical center. Electrophysiology has become a highly procedural specialty. Complex ablation techniques to treat atrial fibrillation (AFIB) and ventricular tachycardia VT), lead management procedures including lead extraction (LE) and the care of patients with advanced heart failure who require device therapy, mandate trainees to devote a minimum of 2 years of training to achieve proficiency. This expertise can only be obtained via additional training in an academic training program that has a high volume of patients and faculty who have expertise and commitment to teaching.  By rotating at Northshore University Health Center and the University of Chicago Medicine, the trainee will be exposed to a variety of patient populations with a multitude of cardiac diseases. Northshore University Health Center cares for a primarily suburban population. There, fellows get training in supraventricular tachycardia (SVT) and AFIB ablation using radiofrequency and cryo-energy. University of Chicago Medicine cares for patients with complex and advanced heart disease. Fellows get training in VT ablation, LE and cardiac resynchronization therapy (CRT).  Specific training goals include:
Proficiency in catheter ablation of SVT, AFIB, atrial flutter and VT (endocardial and epicardial approach)
Proficiency in implantable cardioverter-defibrillator (including subcutaneous system), permanent pacemaker (including leadless technology) and CRT insertion
Exposure to lead management including lead extraction techniques
Proficiency in consultative electrophysiology with in-depth understanding of AFIB management including anti-arrhythmic therapy and anticoagulation options.
Proficiency in non-invasive electrophysiology including tilt table testing, cardioversion and electrocardiography.
Proficiency in the out-patient management of arrhythmia with a focus on diagnosis of dysrhythmias using mobile out-patient cardiac telemetry, Holter monitoring, implantable loop recorders.
Proficiency in remote device monitoring using cloud-based platforms (CareLink, Latitude, Merlin).
How to Apply
Applications are handled through the Electronic Residency Application Service (ERAS) provided by the Association of the American Medical Colleges (AAMC).
Required Application Materials:
Complete ERAS application
 Personal Statement
 Curriculum Vitae
3 letters of recommendation
Photo
Application Deadlines:
July 15th: ERAS Cycles open to applicants
September 30th: Application deadline – new application will not be reviewed after this date
September-October: Interviews scheduled and conducted
Visas:
International Medical Graduates (Graduates of medical schools outside of the United States and Canada)
Visa Requirements:
J1 Visa (preferred): sponsored by the Educational Commission for Foreign Medical Graduates
H-1B Visa: sponsored by the University of Chicago Medicine – Programs assume all financial cost related to the H-1B visa.
If you have additional questions please contact Melissa Meskers, Education Coordinator, at mmeskers1@medicine.bsd.uchicago.edu.